close[X]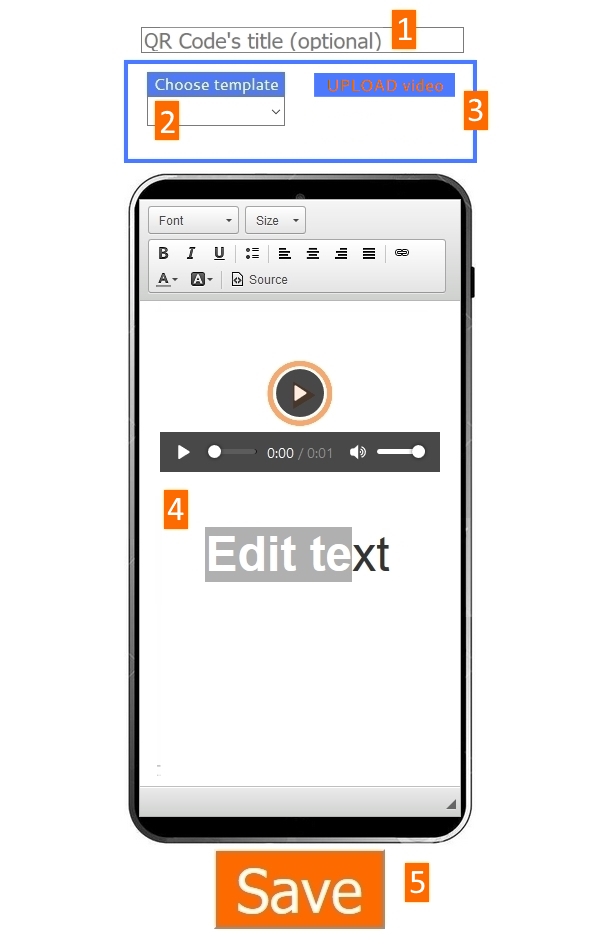 Guide to generate QR Code with video
1

Type QR Code's title, for example: "My QR Code"

2

Choose template, for example: "Personal"

optional

3

Upload your multimedia content: for example: video (product presentations, virtual projects, videoguides, videoclips, ...)
mp4, ogg, ogv

You can upload multiple media

4

Change the text of the template, edit your content: resize, drag, delete, ...

5

Click SAVE to generate Multimedia QR Code

If your QR Code not receive views in one year, maybe it can be deleted.
You aren't logged in: it is possible to create only one
static QR Code
.
Sign in
to create
dynamic QR Codes
.
Create dynamic QR Code with video
mp4 ogg ogv
You can optionally choose a template and/or upload your content and/or edit text
Click

Save

to save and generate QR Code
Only for
logged
users (it's free!)
This website is not responsible for content uploaded by users